Praise & Worship Teams
Are you looking for a place where you can use your musical gifts to serve God? Whether you play an instrument, sing, or want to work behind the scenes, we have several opportunities to serve!
worship Choir
Our Worship Choir leads in our traditional service at 8am on Sundays. They prepare special anthems to lift-up to the Lord and lead in congregational hymns with the piano, organ, and orchestra. Rehearsal is every Wednesday at 6:00pm in the Worship Center.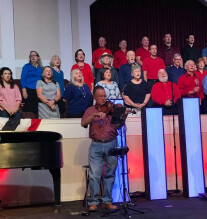 Praise Team
In our contemporary service at 11am on Sundays, a praise team leads in contemporary worship songs with our praise band. They rehearse every Wednesday at 7:00 pm in the worship center. If you are interested in serving on our praise team, please contact us below to schedule an audition.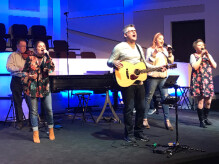 Traditional Orchestra
Our orchestra plays in our first service and leads in the traditional hymns and anthems during this time. All instrumentalists are welcome from strings, woodwinds, brass, and percussion. Rehearsals are every Sunday afternoon at 2:00pm in the worship center.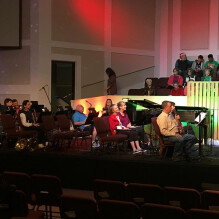 Praise Band
The praise band leads in our contemporary service at 11am on Sundays. The praise band is made up of electric/acoustic guitars, piano, keyboard, bass, and drums. If you are interested in serving in our praise band, please contact us below!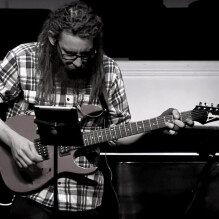 Media Arts
Are you more of a "behind the scenes" type of volunteer? We have the perfect spot for you to get involved! Our media team makes everything happen during a worship service and is such an integral role in our worship arts ministry. We have opportunities to serve on cameras, lights, pro-presenter, audio and so much more. Please contact our Media Director, Ethan Miller at to get involved!