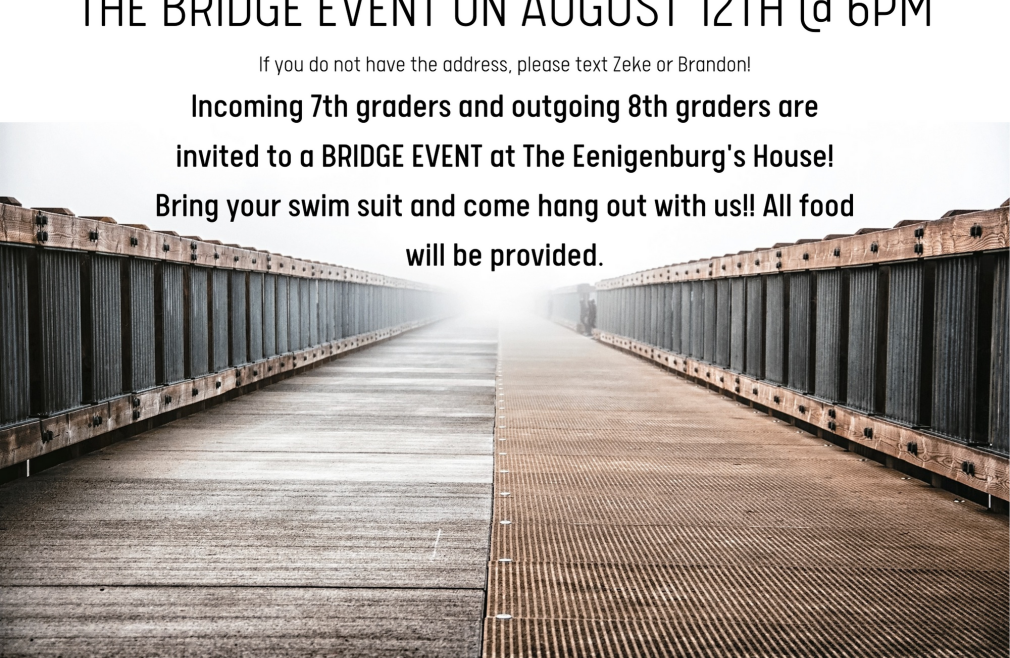 Friday, August 12, 2022
,
6:00 PM - 8:00 PM
Incoming 7th graders and outgoing 8th graders are invited to a BRIDGE EVENT at The Eenigenburg's House on august 12th at 6pm
Bring your swimsuit and come hang out with us!! All food will be provided.
If you do not have the address, please text Zeke or Brandon.